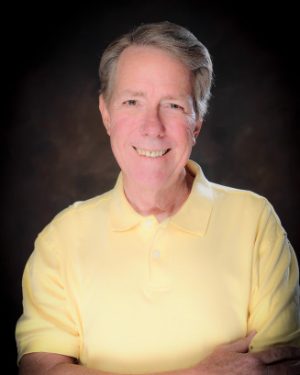 Mark Frost has been in ministry for 50 years, 34 of which were spent with a single congregation, the Trenton Church of Christ in suburban Detroit. He also served as an elder at the Trenton church for eight years. Mark led the Trenton church through a period of long-term, sustained growth. He facilitated the transition from a ministry staff of one to a staff of four ministers and helped transform the leadership structure to make best use of the gifts of the multiple staff. Mark also began a small-group ministry and a Celebrate Recovery ministry at the Trenton church.
Mark was born into an Air Force family in Roswell, New Mexico, and grew up in New Mexico, Texas, Hawaii, California, and Arkansas. He has a bachelor's degree in Bible and Psychology from Harding University and a master's degree in Biblical Studies from Cincinnati Christian University.
Mark has served as an adjunct instructor at Rochester University and as president of the board of Michigan Christian Youth Camp. He has contributed articles to several brotherhood publications and has had several sermons published in the Rochester College Preaching Series.
Mark retired from full-time preaching in May, 2012, but has continued a very active ministry since then. He has completed interim ministries Petoskey, Michigan, Glasgow, Kentucky, Port Huron, Michigan, Santa Rosa, California, Wichita, Kansas, Bakersfield, California, Las Cruces, New Mexico, and Ada, Oklahoma, in addition to consulting with other congregations in transition.
Mark and his wife Niki were married in December, 2013. Both of them were widowed after long-term first marriages and are thankful to God for His grace in bringing them together. Mark and Niki have three grown children and seven grandchildren. They enjoy hiking, cycling, and travel.
---
Mark's Sermon Samples
Who's Afraid of the Holy Spirit?