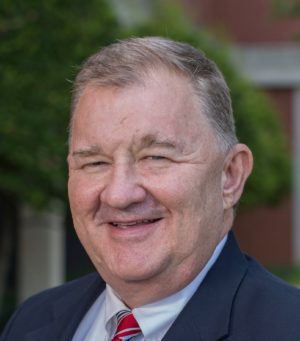 Grady D King has preached for almost 35 years with six years in youth ministry in Grand Prairie, TX. He began preaching in Austin, TX, followed by Muskogee, OK, Mansfield, TX and Irving, TX. 26 years were with two congregations—Irving and Mansfield. Uniquely, after 14 years in Irving he was asked to return to Mansfield and most recently transitioned from Mansfield to full time as co-leader and Vice President of HOPE Network. Part of his work with HOPE Network is serving as Director of Church Resources at Oklahoma Christian University and being an adjunct teacher in ministry.
Grady received his formal education at Oklahoma Christian and Abilene Christian (B.S. in Education; M.S. Biblical Studies; D. Min). He and his wife, Karen, have been married 37 years and have two children: Josh (34) and Christin (30).
His passion is healthy leaders, healthy churches and is called to come alongside of ministers and elders in helpful ways. He is a certified Grip Birkman Coach & Trainer (a resource used for team building in discovering individual spiritual gifts and personality orientation including stress factors).
Grady's writing includes chapters in various books: HOPE for Weary Leaders; When Leaders Are Stuck: A Guide to Communal Discernment and A Bully on the Playground: Courageous Strategies for Dealing with Bullies in the Church and Leadership.
He enjoys reading, good conversations about leadership, philosophy and doing life well. He likes international travel, sports and walking in scenic places.