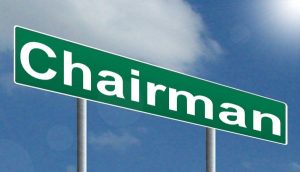 One of the most important decisions an eldership will make as it prepares the church for an effective search process involves the person they choose as Chairman of the Search Committee and the manner in which they define and authorize his role.
If a Search Committee is to avoid the amoebae-like gropings common to any collection of leader-less people, someone must be willing, gifted, authorized, and empowered to provide direction, boundaries, and disciplines.
There is a need for such leadership before meetings: scheduling, setting an agenda, determining the number and priority of discussion items, rounding up the information/people that will allow for good decision-making, clarifying and planning for good process.
There is a need for leadership during the meeting: working through the agenda in a disciplined way, limiting discussion, keeping the conversation focused, quashing detours, encouraging participation by all, discouraging over-participation by the few, ensuring that discussion draws to a timely and decisive conclusion.
And there is a need for leadership after the meeting: follow up, holding people accountable for assigned tasks, communicating with elders and the church, protecting the integrity of the process as the Committee proceeds with its work.
Not every good, charactered, Christ-devoted person is capable of leading a Search Committee. In fact, very few people are actually gifted and skilled and experienced to provide this kind of leadership. Fewer still experience God's call to do so. Asking people who have neither the time, talent, or temperament to assume this leading role over the several months required by an search process is not only a waste of effort … it inevitably dooms the search process from the start.
Characteristics of a Good Chairman
An effective Search Committee requires a charactered, spiritually-gifted, and God-called Chairman. As elders consider who God might be singling out to play this leadership role, there are a few characteristics that should shape their deliberations:
This person should have the gift of "administration" (or "leadership"—see Romans 12:8) to a notable degree.
The right person will be spiritually mature and experienced. His leadership will be permeated by a deep sense of the purposes of God and the leading of the Holy Spirit and the mission of the Search Committee.
He will be strong enough (in personality, vision, and maturity) to facilitate an effective meeting even when diverse and strongly held opinions are voiced.
He should be thoroughly familiar with the church—its history, ministries, strengths and weaknesses, vision and mission, personality and attitudes—and passionate about it.
He should be thoroughly familiar with the search process recommended and adopted by the elders and Committee, the phases of that process, the rhythms and pacing required by that process, and the issues/events that might compromise the integrity of the process.
He will be able to lead the discussions of the Committee without dominating that discussion. He will be able to encourage input from quieter members and limit input from the overly eager.
He should be savvy enough to know when it is time to limit discussion and make a decision. He should discern when a decision is arrived at by consensus or when a formal vote is required. He should also be wise enough not to force a decision but to understand the importance of "tabling" an item for further prayer, discussion, and resolution.
He should be able to follow up on decisions, communicate with the church, and hold people accountable for responsibilities delegated to them by the Committee.
This person must be able to avoid favoritism, opinionated stances, and partiality in any form. He must be willing to treat his fellow Committee members with absolute respect and fairness. He must consider himself the servant of the Committee (in particular) and the church (in general).
He should be willing to resist any Committee member (or elder or member of the church) who may be pushing a personal agenda or bias. Just as he himself avoids partiality and dogmatism, so he is committed to protect the Committee and the search process from the partiality and dogmatism of others.
He should be a person who values the Committee as a functioning unit, believes in their collective wisdom above his own, and recognizes God's ability to work more powerfully through the group than through any individual.
He should be willing and able to devote the time and energy required to meet his leadership responsibilities effectively.
Finding such a leader, entrusting him with spiritual authority, empowering him to lead the Search Committee, charging the Committee to submit to and support the Chairman's leadership is challenging. There will be dangers and difficulties involved with this leadership role.
But the alternative to strong leadership is even more difficult and dangerous. The absence of leadership is every bit as harmful as the abuse of leadership. But whereas allowing someone to exercise strong leadership may result in an abuse of power, not allowing someone to lead will certainly result in confused, ambiguous, and meandering leadership—if something "confused, ambiguous, and meandering" can be called leadership at all.