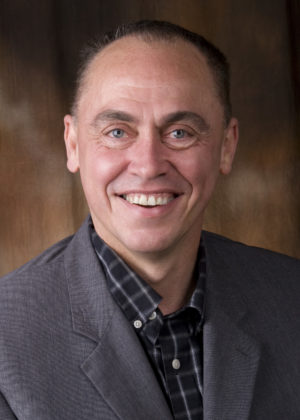 For the last decade David has been Professor of Bible and Communication and Special Assistant to the President at Lipscomb University. For the last dozen years he has served as the executive director of the Thomas H. Olbricht Christian Scholars' Conference, whose mission is "To create and nurture an intellectual and Christian community that joins individuals and institutions to stimulate networks of civil discourse and scholarly collaboration."
David's teaching focus is homiletics and for twelve years he directed the Sermon Seminar in Rochester and Nashville and now co-directs Lipscomb's Preaching Workshop. From 1995 to 2007, Fleer was Professor of Religion and Communication at Rochester College, named Teacher of the Year (1996-1997) and Most Influential Professor (2003-2004) by his peers and students.
Since 2007 David has taught at Lipscomb University in their undergraduate program and in the Hazelip School of Theology in both the MDiv and DMin programs.
One of David's deepest passions is racial reconciliation. He has most recently been active in the Racial Unity Leadership Summit, in leadership and speaking roles. Last year he spoke in gatherings calling for truth telling as a prerequisite to reconciliation, from Lebanon, TN to Southfield, MI. Since 2013 he has led fourteen different groups on a "Bus Ride to Justice," through key southern cities. These trips are designed to provide participants opportunities to touch, see, hear and experience the history of slavery, Jim Crow, and the Civil Rights movement, all of which speak clearly into our present distress in the United States.
David preaches and teaches in congregations across the country and regularly presents at conferences, seminars, and lectureships in the Churches of Christ. From 1981 to 1991 he served as the Senior Minister for the Andresen Road Church of Christ in Vancouver, Washington. In the last several years he has kept active with local congregations in seven different interim works, from Oregon and Washington to Michigan.
David earned his BA in Education from Washington State University (1976), an MDiv from ACU (1981), the DMin from Fuller Seminary (1987), an MS in Communication from Portland State University (1991), and the PhD in Communication from the University of Washington (1995).
David and Mae have been married for 41 years and have three sons. Josh, married to Megan, is currently a senior lecturer in American Religious History at Oakland University in Rochester, Michigan. Luke, married to Marianne, is Director of Development for Internal Medicine at the University of Michigan. David and Mae lost their youngest son, Nate, early in 2016.